Buy Turbosmart Dual Stage V2 Boost Controller; Black
$165.00
Compare
Description
Turbosmart Dual Stage V2 Boost Controller; Black
Buy Turbosmart Dual Stage V2 Boost Controller; Black at autopowerbooster for an affordable price, Take advantage of your Turbo Booster with the black Turbosmart Dual Stage V2 Boost Controller. This dual low and high controller gives you the ultimate freedom to choose how fast you're willing to push your Challenger's engine. What's more, the turbo is engaged faster, peaking by as much as 800 RPMs earlier in the rev ranges. With this boost controller, you don't even need to hit the maximum boost level to get a revved-up engine.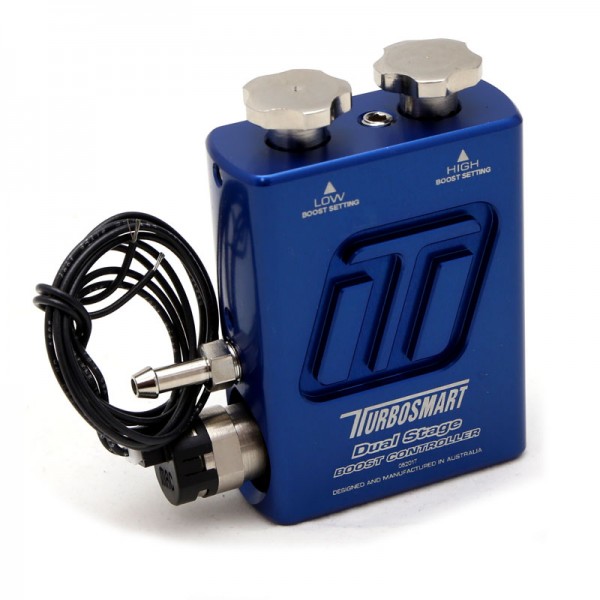 Premium Quality. The Turbosmart Dual Stage V2 Boost Controller is made with premium materials and advanced manufacturing. The body is made of a lightweight, but tough aluminum billet, and finished in black to prevent corrosion and abrasions. The hardware, hose, and other components are noticeably made with high quality electronic boost controller as well.
Simple to Install. You won't need special tools or professional help to install this Boost Controller. Simply follow the detailed instructions included in the kit for a successful installation. All the hardware and fittings you need are included in the package.
Twelve-Month Warranty. The turbosmart dual stage boost controller instructions V2 Boost Controller is backed by a 12-month warranty against manufacturing defects. This coverage begins from the date of delivery but will not cover shipping damages and mishandling.
Application. The Turbosmart Dual Stage V2 Boost Controller fits 2008-2022 Dodge Challenger models equipped with an aftermarket turbocharger.